10 Best Value for Money Board Games
Playing board games is a great hobby. They're educational, fun and a great way to bond with friends and family. At Board Games Messiah, we love board games too and we understand that as well as being a great hobby, it can be extremely expensive too. We're not just talking about expensive chess boards, we're talking about actual board games whose list price is $1000.
If you're looking to start your board games adventure, but you don't want to spend too much, this board games list is for you. We've compiled a list of the best board games that give you more bang for your buck. These board games aren't just cheap, they're great games too. Fulfilling all the criteria of a good board game, with great game play and long term enjoyment, these are the best value board games that money can buy.
10 Best Value for Money Board Games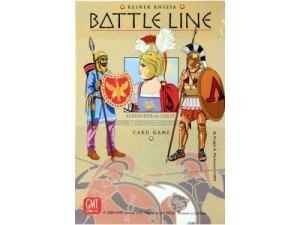 One of the best two-player card board games available. Here's a game that offers serious strategic play with a simple set of rules, and some nice "wild card" action thrown in for variety. Players start with a row of pegs (called flags) between them. They then take turns placing cards on their side of the flags.
2. Spot It – Under $10
Spot It is great fun and very simple card game to understand and play. The goal is to be the first to identify a match on a pair of cards and to call out out the name of the figure in common. It is exciting to spot the match, frustrating to know there is a match which one cannot see, and disappointing when one is beaten to the punch. The game keeps everyone engaged, and for under $10, it can't be beaten on affordability.
3. Rack-O – Under $15
Rack-O is a simple card game play to follow. Fill up your rack and try to make the cards from least to greatest. You can take a card from the center pile or choose to play a new one. With each turn you are only allowed to swap one card.
This strategy card game is fun, quick to set up and doesn't have a lot of pieces or rules to keep track of. The objective is to build 8 buildings and gain the most points. Each turn players act as one of the characters and use the abilities: collect money for certain districts, steal from or assassinate another character, trade or draw extra cards, be the first to choose a character, destroy a character's building, etc.
5. Acquire – Under $30
There are tiles that are placed on the game board. When two or more are joined, they form a hotel chain. Only 6 hotel chains can exist on the board at a time, so certain tiles can become unplayable for a period of time. When a tile is played that connects two hotels, they are merged with the longer chain taking over the smaller. If they are the same size, the person playing the merging tile determines which chain takes over. A great game and fantastic for the money.
Sequence is one of those rare games that can be played by many people of widely different ages at the same time. A little skill and a lot of luck make this an easy game to learn, but sometimes very tough to win. It's more of a card game than a board game, and for under $25, its great value for money.
7. Poker – Under $5
All you need is a standard deck of cards and someone to play with. With a different variety of playing cards ranging from $1 to $100, its up to you how much you want to spend. Probably the best value game that can be played, if you don't lose all your money playing it.
Hedbanz Board Game is a fun, fast-paced, and simple question game that everyone aged 6 and up can enjoy. In a group of two to six players, you'll draw an identity card for an animal, food, or common object but with one catch–everyone but you will see the card, displayed by the headband on your forehead.
9. Sorry! – Under $15
This is so much fun, not just for the kids but us adults too. Get the entire family in on this game and have a blast. The premise is simple and familiar in board game circles – get your four pieces around the board from start to finish. It's the rules of the game that change things up and make it fun and unique.
This is the same classic board game version of the original game. Enough said.