12 Best Board Games For Couples
You've decided to stay in tonight and play a board game with your partner. You want to make sure its not only fun, but it doesn't end in you guys breaking up.
The board games on this list are the best to play as a couple, and if your relationship is not so healthy, play these board games but have a witness close by just in case.
These are the best board games for couples.
12 Best Board Games For Couples
In this challenging cooperative card game, players work together to launch a spectacular firework display. Trouble is, it's dark out, so you can't really see what you are working with.
Plan, build and develop a small town into a major metropolis. Use hex-shaped building tiles to add residential, commercial, civic and industrial areas, as well as special points of interest that provide benefits and take advantage of the resources of nearby towns. Your goal is to have your borough thrive and end up with a greater population than any of your opponents.
Castles of Mad King Ludwig has some similar elements from Suburbia. You are building something, tiles, score track, market track, when you build a tile, you get points for the tile and for how it interacts with other tiles already built.
This board game could be perceived as a relationship destroyer, much like Monopoly could be, but as a great test for the strength of your relationship, Diplomacy is a great board game for couples.
It's often difficult to find a good board game that can be played with just 2 people. Rio Grande Games has done a great job with Jambo, a board game that uses cards and "tokens" (for wares and gold) to depict a market competition between two merchants.
The game plays like a mix between Settler of Catan: Cities and Knights and any combo-card playing game. In order to be victorious you will have to manage your resources/trades efficiently but more importantly you will have to get to know the deck.
This board game is a U.S. versus Russia during the Cold War and you can feel the tension as each side tries to control countries around the world. You get to live through most of the major events of that time period because they are actually played out in the game.
This board game is basically a management style game. If you can imagine overseeing several archaeological expeditions, each lobbying for funding, then you can see yourself in the role of deciding which expeditions get priority based on how much profit they can bring you.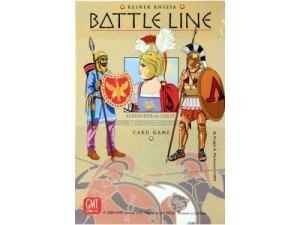 One of the best two-player card board games available. Here's a game that offers serious strategic play with a simple set of rules, and some nice "wild card" action thrown in for variety. Players start with a row of pegs (called flags) between them. They then take turns placing cards on their side of the flags.
All Creatures Big and Small is, essentially, a condensed version of Agricola: it is smaller in scope, in its footprint on the table, and in the amount of time it takes to play. Unlike the larger game, you don't have to worry about growing crops and feeding and expanding your family, you just focus on acquiring and managing livestock.
In Castles of Burgundy, players take on the roles of Princess (or Princesses, I suppose) in the Burgundy region of France, competing to build up their estates. Players accomplish this by developing the land around it – building farms, cities, purchasing trading ships, and the like from the market board and placing them on their player boards.. This board game is great fun for couples!
Honorary Mention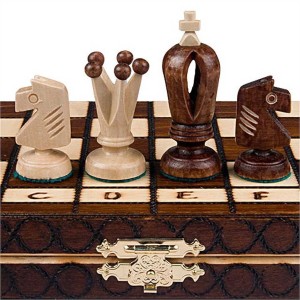 The ultimate and classic two player board game, Chess is the ultimate board game for two people. Any couple can test their concentration and foresight to outdo their opponent.